Heritage restoration comes in many different guises - the work can range from restoring an old grade listed stained glass window, where every pane has to be carefully cleaned and reused, to taking an original window and tastefully re-envigorating it using a new and modern approach.
Some of our heritage work is shown here - we pride ourselves in repectfully treating every project individually and always doing what is the right thing in the circumstances.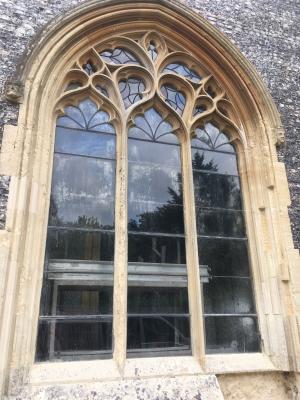 We were approached by a church to replace a window which had been in itself removed some years before.
The window was recreated using old photographs and information taken from existing windows in the church. Here is the finished result.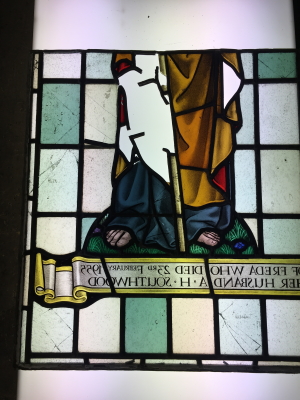 Heavily damaged stained glass panel with the brief to return it to its former glory.
The stained glass panes were repainted and fired to traditional methods. The panel was then re-leaded throughout and returned to its rightful place.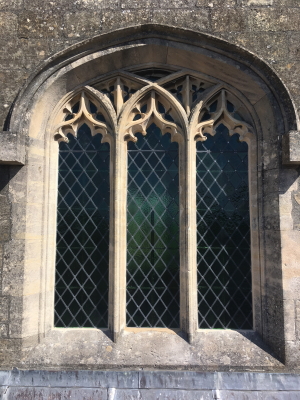 Twelve high level church windows re-leaded and broken panels replaced with glass to match original.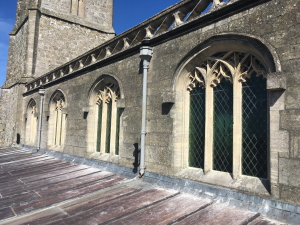 All the rusting ferrous saddle bars were replaced with new stainless steel bars to avoid any future damage to the stonework.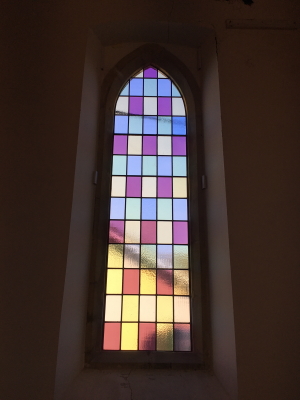 Window restoration for a local community church - picture shows the completed work.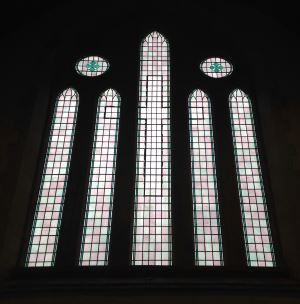 The brief was to make the main cross center piece more prominent. Working closely with the customer a design was drawn up with the colours and glass type successfully matched to the remaining panes.
The window beautifully enhanced - the cross has become the prominent feature and the remaining panes have benefitted from a professional clean.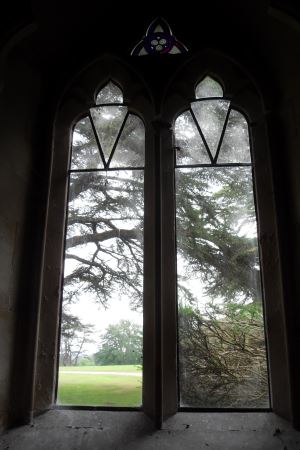 A very sorry looking window badly in need of careful restoration. The plain glass needed to be replaced with the original design - inspiration was taken from the colours and design of the top panes.
The result after careful restoration is stunning - the window is unrecognisable and is back to its best. Just shows what respectful restoration can achieve.
An intricate and careful repair was needed on this window - look carefully to spot some missing circular panes at the bottom of the window. Colours and glass type had to be carefully matched to respect the remainder of the panes.
Following the repair it is almost impossible to spot the new panes - the aim of all good restoration projects. The window is further enhanced by a professional clean of the remaining panes.